When you complete the master's degree in Health Communication, you'll be able to:
Employ communication strategy, methods, and technology to communicate information, influence audiences, or affect change on health-related topics and issues.
Evaluate the value and significance of traditional, social, and digital media practice in the health communication field.
Demonstrate competence in communicating about healthcare, including how to develop purpose-driven, audience-specific materials.
Understand and apply ethical and socially responsible health communication practices and strategies that consider privacy, regulatory, and legal issues specific to the healthcare industry.
Interpret and apply basic communication research fundamentals to the field of health communication.
Analyze, synthesize, interpret, and present health and scientific information using clear and concise messaging for public, media, and/or stakeholder consumption.
Communicators Wanted
Find out how the Master in Health Communication gives you affordable, flexible options.
Get More Info
BU's Master's in Health Communication is recognized as a top program. Here are a few reasons why:

Flexibility
Flexible 100% online format makes it easy to study at the pace and place that works for you. 32 credits to completion means you can complete the MSHC online in 15-18 months.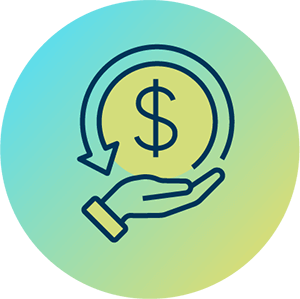 Affordability
MET offers merit scholarships to help finance your degree. No GRE or GMAT required.

15:1 Class Ratio
Enjoy an exceptional student-to-instructor ratio, ensuring close interaction with faculty and access to the support you need to thrive.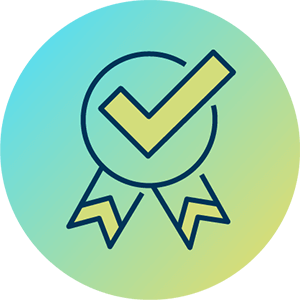 Program Awards
BU is the recipient of numerous awards from the United States Distance Learning Association (USDLA).
Extensive network opens doors
Diverse online classrooms ensure vital connections with other students and professionals from around the world. Benefit from an alum community with strong professional connections.

Holistic Preparation
Understand biosystems and disease, social and cultural determinants of public health, American healthcare system, and epidemiology to communicate in a way the media and public can understand.
Engaged, connected faculty
Over the course of the Master's in Health Communication program, you'll work with highly qualified faculty who have hands-on expertise in health care, media, public health education, public relations, and healthcare marketing.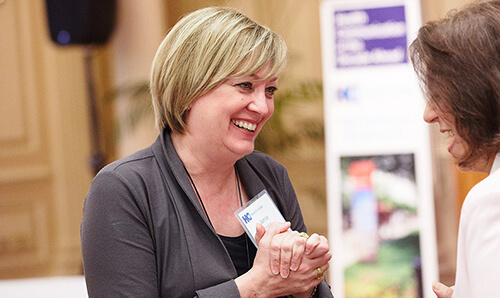 The Boston University reputation
When you have a degree from Boston University, that means something. Named to the prestigious Association of American Universities (AAU), BU is one of the top research universities in the United States and Canada. And as a graduate, you'll be able to take that name with you. Always.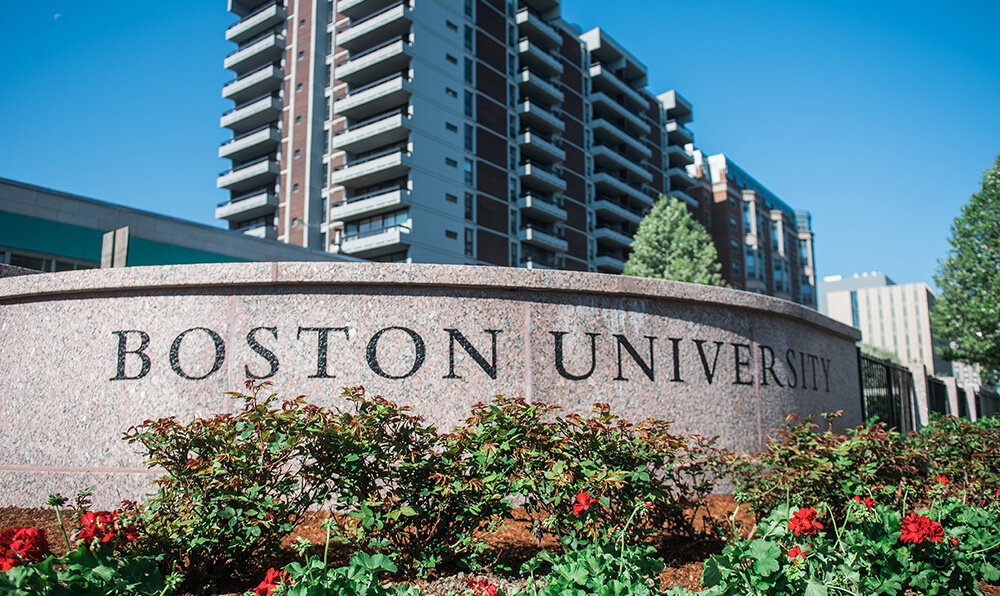 A city unlike any other
As a well-known mecca for healthcare, Boston is home to some of the most prestigious hospitals and research centers in the world. With accessibility like that, BU alums have an inside track to job opportunities at the very heart of the healthcare sector.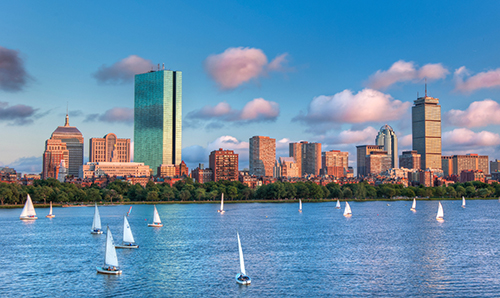 BU MET – For those who want to lead
Earning the MS in Health Communication has propelled our graduates to positions far and wide.
Recent graduates have established their careers at:
Beth Israel Deaconess Medical Center
Cigna
Genzyme
Kaiser Permanente
Memorial Sloan Kettering Cancer Center
UnitedHealth Group
American Red Cross
Aetna
Boston Medical Center
Beth Israel Lahey Health
Potential careers:
Public Health Communications
Patient Advocacy
Health Education
Community Health Organizing
Healthcare Marketing Communications
Patient Experience
Social Media Communications
Healthcare Administration
Crisis Management
Outlook:
Employment in healthcare occupations is projected to grow 16% from 2020 to 2030, much faster than the average for all occupations, adding about 2.6 million new jobs.
Source: Bureau of Labor Statistics
1 in 5 Americans will be 65 or older by 2034, leading to a greater demand for healthcare services.
Source: Bureau of Labor Statistics
The impact of digital technology in healthcare will continue to reverberate, with venture funding for health tech innovators at $14 billion in 2020 and expected to increase.
Source: Deloitte

When I completed the degree in 2018, I approached my manager at the time and was able to negotiate a title change and pay increase.
I also got my current job through a health communication alum. He posted on the Facebook page for the program that his team was hiring and he referred me for the open role.
Vincent Myers (MET'18)
Communications Specialist, Simons Foundation
From being a hospital marketing director to being able to found and operate a marketing agency,
I've felt great knowing I have the best industry-specific skills to offer my clients.
Jody Merrill (MET'21)
Principal and Consultant, Merrill Marketing
I was at a previous job where I felt unfulfilled.
I wanted more of a challenge and to be a part of something I was truly passionate about.
So I decided the time was right to get my Master of Science in Health Communication.
Liana DiRamio (MET'19)
EHR Communication Lead, Beth Israel Lahey Health (formerly Lahey Health)
I found the MET Health Communication program and discovered that it was aligned with my career goals. Although I had been working in health communications for a decade,
I lacked the education in public relations and marketing that this program offered.
Lisa Blubaugh (MET'14)
Corporate Communications Writer & Editor, Inovalon
I felt that the courses offered through the BU program would provide me with
an excellent, well-rounded education in health communication
and provide the appropriate skill-building opportunities to bolster my competencies.
Katharine Schuler (MET'20)
Marketing & Social Media Manager, CRICO Strategies
After extensive search, I could not find another program besides Boston University that offered health communications online. Every other online program I found was either communications in general, or something else health-related.
BU MET was the only school that offered an MS in Health Communication in an online format.
I knew that was where I needed to go.
​​Anna McDonnell (MET'20)
Senior Account Manager, RxCrossroads by McKesson
I very recently was offered the chance to work on a national social marketing campaign to increase blood plasma donations to combat COVID-19.
I am grateful for the opportunity to apply the competencies I learned in the MET program to address real-world problems like this and to be part of the solution.
Natasha Paleau (MET'20)
Lead Public Health Policy Analyst, The MITRE Corporation
Ready to become a leader in health communication?
BU MET's Master of Science in Health Communication will get you there.
Apply Now
Want more? Choose a concentration and get closer to your goals.
BU MET's Master of Health Communication offers two unique concentrations, so you can focus on gaining the skills you need to make a difference in your field.
Concentration in Visual & Digital Health Communication
If you're interested in focusing on how the digital world can be used to communicate messages effectively, the concentration in Visual & Digital Health Communication is the right choice. In addition to the learning outcomes from the general degree, choosing this concentration will enable you to:
Employ, design, and use social media strategies in health messaging to educate diverse populations, build brand reputation, and manage threats in a crisis—within the bounds of patient privacy, copyright, and regulatory considerations.
Demonstrate proficiency in creating digital images and visual assets—including infographics, branded content, video, data visualization graphics, webpage, and mobile page design—that purposely and ethically help bridge digital divides in health education and comprehension.
Examine how social media is used in healthcare and why using it effectively and efficiently has become a necessary skill for many healthcare professionals.
Be prepared for professional communication roles within consumer- and business-facing corporations, government agencies, healthcare organizations and hospitals, PR and marketing agencies, nonprofit organizations, and other employers seeking to advocate for, educate, and influence audiences about health and wellness.
Concentration in Healthcare Promotion, Media & Marketing
If you're interested in pursuing marketing and media roles within healthcare organizations, the concentration in Healthcare Promotion, Media & Marketing is for you. In addition to the learning outcomes from the general degree, choosing this concentration will enable you to:
Create channel-specific health communication plans and search-optimized content designed to support, influence and engage with diverse stakeholder audiences.
Understand and demonstrate socially responsible health communication principles and practices as they apply to public relations, digital marketing, and media relations, including privacy, copyright and regulatory considerations, and knowledge of the Code of Ethics as defined by the Public Relations Society of America (PRSA).
Understand the expanding 24/7 role of media relations professionals within healthcare organizations, including do's and don'ts for developing successful relationships with reporters, message framing and delivery methods, and crisis management strategies.
Identify the differences, similarities, and tensions among public relations, media, and marketing functions within healthcare organizations and the importance of unified strategies that align and measure organizational efforts.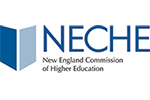 Boston University is accredited by the New England Commission of Higher Education (formerly the Commission on Institutions of Higher Education of the New England Association of Schools and Colleges, Inc.).