Choose the program that's right for you
With BU MET, you can choose the supply chain management program that makes the most sense for you—earn your general master's with no concentration, or choose to concentrate in Logistics Management, Analytics, or Risk Management, so you can focus on gaining the skills you need to make a difference in your field. Not ready for a full master's program? Choose BU MET's Graduate Certificate in Supply Chain Management.
Master of Science in Supply Chain Management, No Concentration
For the generalist who wants to be exposed to all areas of supply chain management, the Master of Science in Supply Chain Management, no concentration, is for you. Become a confident decision-maker and problem-solver. Learn how to analyze and improve business process flows with creative solutions that ensure prompt delivery of goods and services.
As a student in BU MET's supply chain management program, you'll master:
Lean production
Six Sigma methodology
Global supply chain coordination
Risk mitigation
Sustainable supply chains
Strategic logistics management
Import-export operations
Master of Science in Supply Chain Management, Concentration in Logistics Management
The MS in Supply Chain Management, concentration in Logistics Management provides a solid foundation in the qualitative and quantitative methods used by logistics and transportation managers of complex global supply chains.
The Logistics Management concentration emphasizes decision-making in the areas of:
Transportation management
Warehouse and distribution center operations
Import/export operations
International trade and logistics
Offered online and on campus, the Logistics Management concentration provides valuable opportunities to analyze techniques and procedures for conducting international trade, including operations, global transportation, facility network design, intermediaries and trade documentation, import/export channel networks, and the evaluation of global sourcing opportunities.
You'll gain insight into the management of performance and exposure to the coordination of large-scale projects—and will be well-equipped to take your place among today's supply chain leaders.
Master of Science in Supply Chain Management, Concentration in Analytics
The MS in Supply Chain Management, concentration in Analytics will equip you with the advanced quantitative skills needed to analyze and manage complex supply chains.
The Analytics concentration is focused on the needs of supply chain decision-makers who must navigate the ever-changing and increasingly complex networks of facilities, partners, suppliers, and other domestic and international stakeholders.
Offered online and on campus, BU MET's Analytics concentration in the Supply Chain Management master's degree program covers:
Supply chain strategies
Analysis and mitigation of supply chain risks
Management of performance
Quality control
Inventory and capacity management
All other operations-related analyses
As a student in the Analytics concentration, you'll learn statistical analysis, probabilistic decision-tree analysis, control charting, process capability analysis, Monte Carlo simulation, and optimization techniques.
By applying analytics to operations such as sourcing, manufacturing, warehousing, and transportation, supply chain managers can improve efficiency in their organizations. The ability to analyze data provides a clearer understanding of risk, an increased accuracy in planning, enhanced end-to-end visibility, and a means of achieving a leaner supply chain.
Master of Science in Supply Chain Management, Concentration in Risk Management
The MS in Supply Chain Management, concentration in Risk Management provides you with a solid understanding of risk-related issues in managing global supply chains, along with the skills needed to plan for and mitigate risk.
Offered online and on campus, BU MET's Risk Management concentration builds an understanding of business continuity planning and crisis management, preparing you with the skills needed to identify emergent threats and develop strategic responses that adhere to proven enterprise risk management principles.
The Risk Management concentration will teach you to:
Assess and categorize the key threats faced by a global supply chain and apply the logic and key principles of enterprise risk management
Understand the foundations of business continuity planning and crisis management and diagnose both properly managed and improperly managed risks
Evaluate the costs associated with major supply chain initiatives that require careful project planning, including identifying and mitigating various risks
Apply the process-oriented tools and techniques of contemporary quality management to control quality and performance across a global supply chain that is geographically dispersed
Graduate Certificate in Supply Chain Management
Offered online and on campus, the Graduate Certificate in Supply Chain Management at BU MET focuses on the design, optimization, and operation of a global supply chain.
By examining the essentials of lean production, global supply chain coordination, risk mitigation, strategic logistics management, and import-export operations, you'll be able to analyze and improve business process flows and control streams of materials, information, and services across the supply chain of a corporation.
You'll become well-versed in key operations management concepts and methods, as well as state-of-the-art tools used in the process of designing and managing global supply chains.
The Supply Chain Management graduate certificate will equip you with:
An understanding of the importance of supply chain management decisions in developing a business strategy for a firm
Foundational knowledge in supply chain management and its core principles, including logistics operations and/or import/export operations, lean practices, and/or Six Sigma practices
Knowledge of key supply chain management issues and tools vital in analyzing supply chain decision problems
BU's Master's in Supply Chain Management is ranked in the Top 10. Here are a few reasons why:

Flexibility
Study at the pace and place that works for you, full- or part-time, completely on-campus, online, or a blend of the two.

Capstone project
Tackle real-world projects. Benefit from practical experience and opportunities to network. Potential for internships and jobs.

15:1 Class Ratio
Enjoy an exceptional student-to-instructor ratio, ensuring close interaction with faculty and access to the support you need to thrive.

Six Sigma Green Belt Certification
Distinguish yourself from the competition with a Six Sigma credential that equips you with the skills employers rely on.
Extensive network
Study alongside peers with solid business experience, learn from faculty who have valuable business contacts, and benefit from an alumni community with strong professional connections.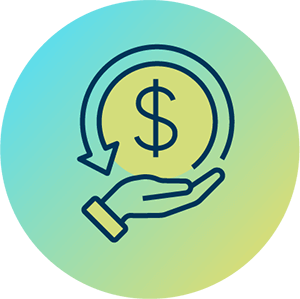 Affordability
MET offers merit scholarships to help finance your degree. No GRE or GMAT required.
Active learning environment
Practical, hands-on education ensures you are immersed in all aspects of the supply chain. Collaborate with professors and industrial practitioners. Solve current problems facing industrial organizations. Practice decision-making under uncertainty, applying analytical modeling, simulations, and data analysis to global supply chain operations.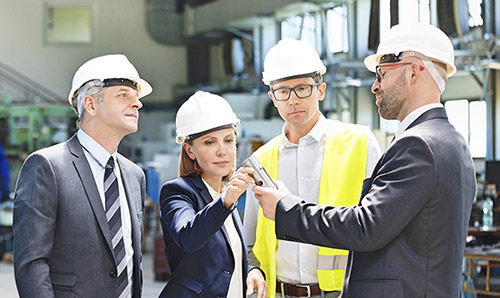 The Boston University reputation
When you have a degree from Boston University, that means something. Named to the prestigious Association of American Universities (AAU), BU is one of the top research universities in the United States and Canada. And as a graduate, you'll be able to take that name with you. Always.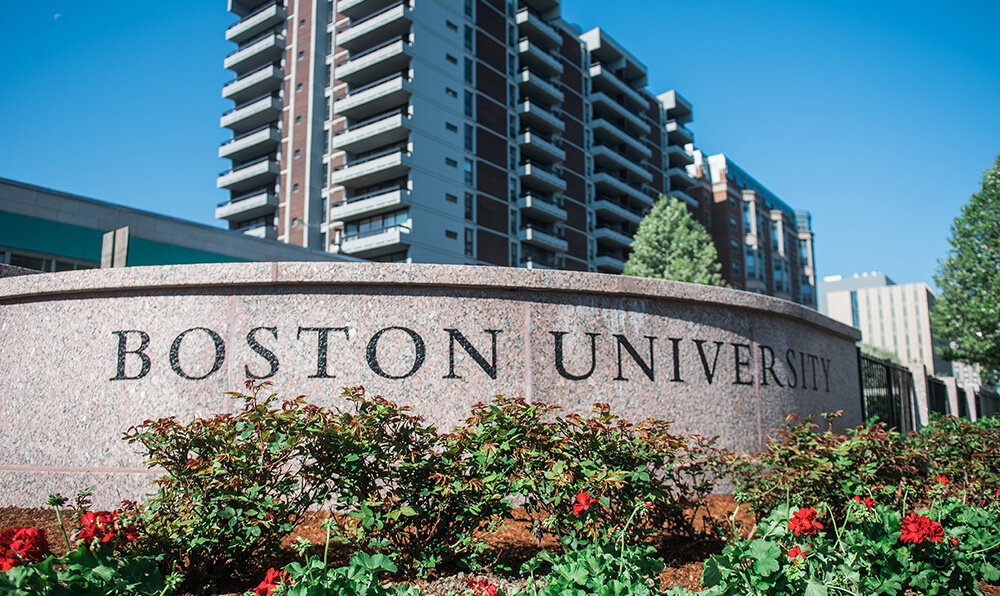 A city unlike any other
There's a reason we're called Boston University. Hip neighborhoods, soaring skyscrapers, championship sports teams, and rich history and culture. When you're at BU, you're at the heart of it all. And because we're right in Boston, you'll have a wealth of opportunities to consider for your field of study or area of special interest.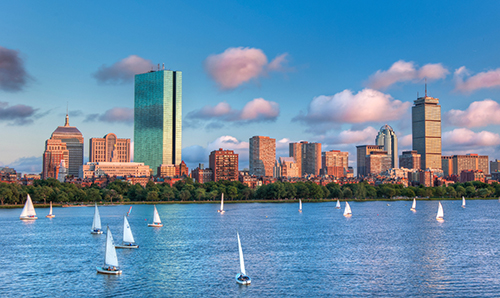 Ready to master supply chains?
BU MET's Master of Supply Chain Management will get you there.
Apply Now
BU MET – For those who want to take advantage of a big opportunity
Earning a master's or graduate certificate in supply chain management from BU MET has propelled our graduates to positions far and wide.
Recent graduates have established their careers at:
ABclonal Technology
Aflac
Apple
Boston University
BrainCo Internship
Collins Aerospace
Construction Specialties
Dune Sciences, Inc.
Essendant
Henkel
iBasis
Lifespan
Mitchell Gold + Bob Williams
Overstock.com
Philips
PRATT & WHITNEY
Raytheon Technologies
Straumann Group
The LEGO Group
Walmart
Willamette Valley Company
Potential Careers:
Director of Operations
Quality Assurance Manager
Logistics Supervisor
Distribution Manager
Director of Procurement
Sourcing Manager
Operations Analyst
Supply Chain Manager
Outlook:
"Employment of operations research analysts is projected to grow 25% from 2019 to 2029, much faster than the average for all occupations."
Source: Bureau of Labor Statistics
Supply chain professionals with a master's degree
$99,900
Median salary (2019 mean)
Source: Association for Supply Chain Management (ASCM), 2021 career and salary survey
"77% of organizations are accelerating their investments in supply chain sustainability initiatives over the next three years, focusing on logistics and manufacturing."
Source: Capgemini Research Institute, 2020

I am constantly using concepts from the MS in Supply Chain Management program in my current job as a supply chain manager for Dune Sciences.
Most recently, I have leaned heavily on methods I learned from lectures on forecasting and quality in Dr. Corlu's Global Supply Chains and Dr. Maleyeff's Quality Management courses, aiming to better analyze the throughput of suppliers, allowing for more reliable expectations of lead times.
Scott Miller (MET'19)
Supply Chain Manager, Dune Sciences, Inc.
Want to learn more?
Here's why BU MET's Master of Supply Chain Management builds leaders.
Request Info
Ready to get started?
BU MET's Master of Supply Chain Management will get you where you want to be.
Apply Now